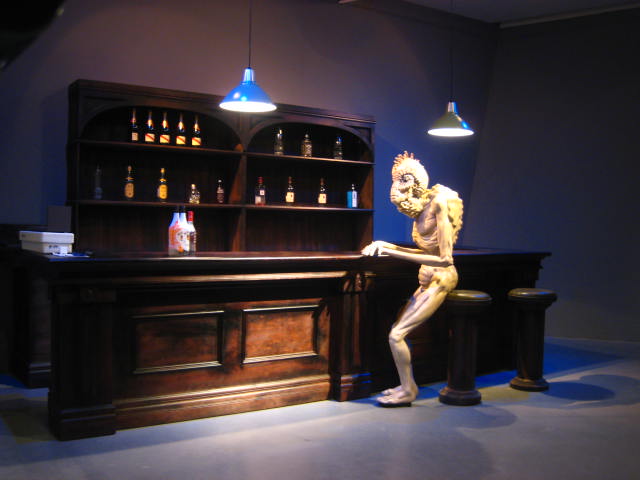 This workshops that was organized within the School of Lighting Design was focused on working with light in the gallery and museums and led by ligting designer Isabel Nielen.
Light in exhibitions is an extensive and complex issue where all the principles of lighting and lighting design meet. The two and a half days were dedicated to a general introduction and basic information about color rendering, color temperature, measuring LUX, basic ways of protecting art works from UV radiation, lighting methods of paintings, display cases and objects. The workshop was not only conceived theoretically as it included practical tests with various types of lamps and their properties and practical methods how to prevent shine and light reflection,  how to use technical accessories to improve or support the integrity of the art work. The Saturday was dedicated to a visit to the Považská Art Gallery and to evaluation of ways in which the gallery worked with light and light sources. Sunday was reserved to work in groups on solving a particular concept and sketches of exhibitions.
Sorry:
- Attempt 1: Photoset not found
- Attempt 2: Photoset not found
- Attempt 2: Photoset not found
- Please recheck your ID(s).