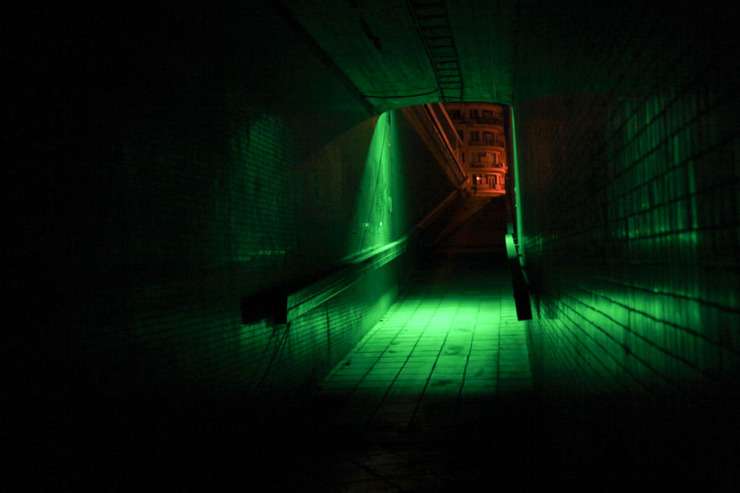 LIGHT GUERILLA PQ2011
THE ARTERY
23.6 2011
subways at station Vltavská Prague.
realization: D. Petrovická, O. Chalupský, J. Hejzlar, M. Šimánek
Supervision: J. Bubal
The station Vltava is one of the traffic arteries of Prague, surrounded from all sides by the roads, tunnels, ramps, cross roads. Projekt "artery" symbolizes the hectic life style of these days. By the illumination and using of familiar noises of this area, we wanted to support the impression of an unstoppable run, which can end only by the collapse.